COLLINS HIGH SCHOOL
RUNNING TITANS - Track & Field and Cross Country
Welcome Running Titan Nation !!!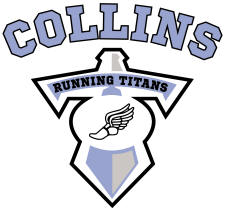 Suggested Reading: 10-Minute Toughness
Click on the book below for Amazon's description of the book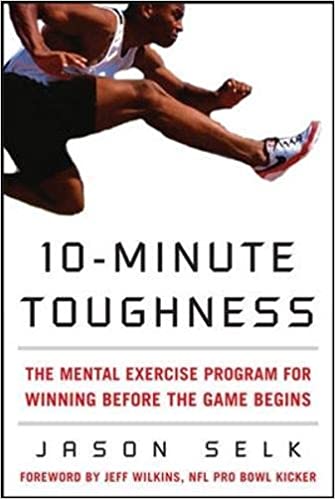 Ready for Track & Field ?????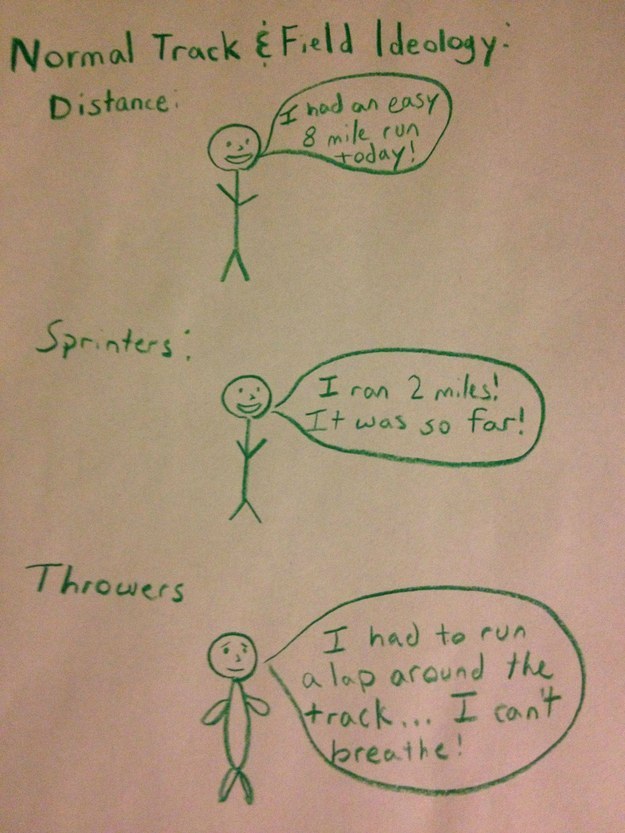 CONTACT: Coach Sanderlin, Director of Track & Field and Cross Country for Collins HS: georgesand@aol.com
SCHEDULE: Key - Events / info in grey, competitions in pink, practice in green (non-mandatory) / (madatory), and meetings / activities in orange.
Date
Time
What
Notes
Note: Please sign up for the MLCHS Track & Field Remind Application. Text the message: @mlchstf to the number: 81010
The Bullskin Course is now

C L O S E D

during the hunting season.
See below for a course map of the 400m Loop and layout of the entire course (eg. - hill section, 1K loop, parking, etc.). The Bullskin Course is located at approximately 99 Joyes Station Rd. in Shelbyville, 40065. It is on US 60, one mile west of Discovery Blvd. Go down Joyes Station Rd. from US 60 and take a right on the first farm road (gravel road with Blue Meadow Farms sign). Drive to the end of the farm road. You can park behind (south side) the silo and to the left (east) of the barn. If you are not familiar with the course, contact one of your teammates who ran cross country. Don't forget to practice physical (aka "social") distancing and to bring your own water.
Nov. 23 - Jan. 10
N/A
Track & Field Winter Workouts on your own
Workouts were emailed to athletes on 11-20-20. If you did not get them contact Coach Sandy. Workout on your own or with a teammate.
Wk. of Jan. 4
TBA
Track & Field Team Mtg.
Location, time & date TBA. Team meeting and paperwork submittal session.
Jan. 11 - 15
3:45 - 6:00 PM
Official Track & Field Pratice Starts
Stay tuned for location.
Documents - You can not practice with the team until you have submitted all of the required docs that are highlighted below in Yellow . Partial paperwork will not be accepted.
Item (Note: "Must have" (required) docs highlighted in

yellow.

)
Action
1
Athlete Information Form (AIF) - T & F Coming Soon
PRINT OUT,

COMPLETE AND TURN IN

TO COACH SANDERLIN ASAP ()

NOTE: You are

NOT

on the roster until you complete this and turn it in. ALL AIFs go to Coach Sanderlin.
2
MLCHS Team Values - T & F Coming Soon
Print, read and review. Both athletes (initial and sign) and parents must sign the last page and

turn in on or before before you can attend practice.

3
Athletic Participation Form and Physical (good for one year)
MUST BE ON FILE

WITH

BEFORE YOU CAN ATTEND PRACTICE. If you have completed one from another sport, let a coach know.
4
2020-21 Drug Testing Procedures & Consent - High School Only! (good for school year 2020-21)
MUST BE ON FILE

BEFORE

YOU CAN ATTEND PRACTICE

. Note: Middle school does not have to complete this form.

5
COVID Release Form
MUST BE ON FILE

WITH

BEFORE YOU CAN ATTEND PRACTICE.
Equipment List and Training Objectives - T & F Coming Soon
Print out, read, and put in your MLCHS Running Titan folder.

Must bring

water bottle, light / bright colored clothing (no dark pants and shirt),

and running shoes to practice! Must be WORFY (White, Orange, Red, Flourescent, Yellow) compliant!
Meet Schedule (XC)
Print out and put in your Running Titan folder.
Collins Varsity XC Letter Criteria
Print out and put in your Running Titan folder.
Training Log
Log your workouts (type), mileage, sleep, what you eat, how you feel, etc. You can not improve what you don't measure!
Parent Volunteer Application
Parents must fill this out and submit it to the Powell Miller, Athletic Director or Leesa Stivers, Family Resources and Youth Services Coordinator, before they can volunteer for and event. It takes several weeks to process this, so don't delay.
Transportation Waiver Forms

Parents must complete these and return to a Coach. Note: they must be notarized.

Green form is for one-time pickup after a meet. (vs. riding the bus) There is an option for pickup after all meets.
Yellow form is when you provide for transportation and SCPS does not (seldomly used).

Pink

form is when you provide for transportation to and from any meet(s) during the entire season (this is the most common and comprehensive form to use).
Pictures of the Annual Cross Country Pumpkin:
2020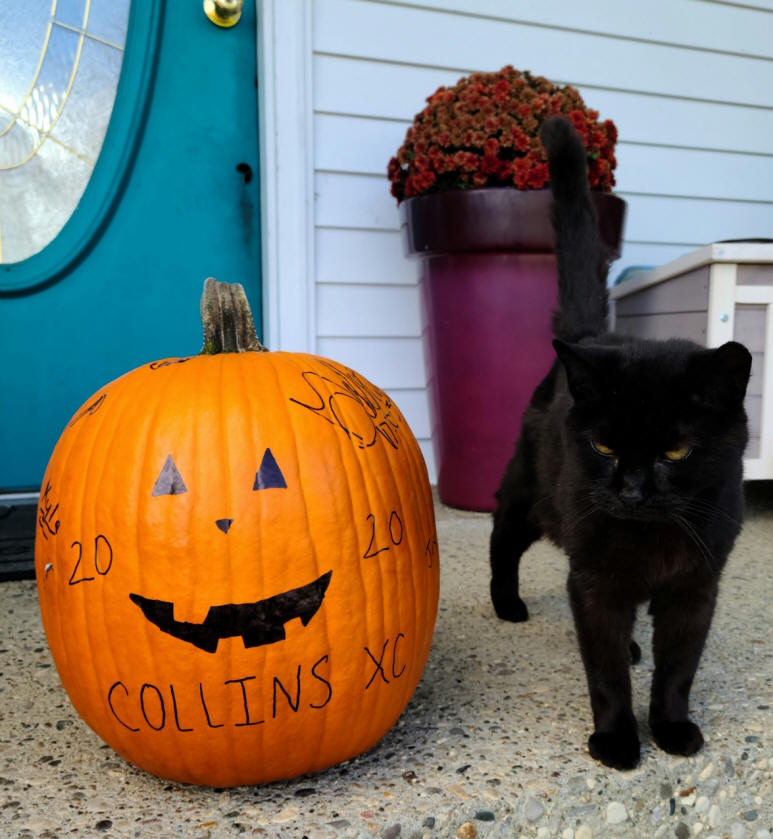 2019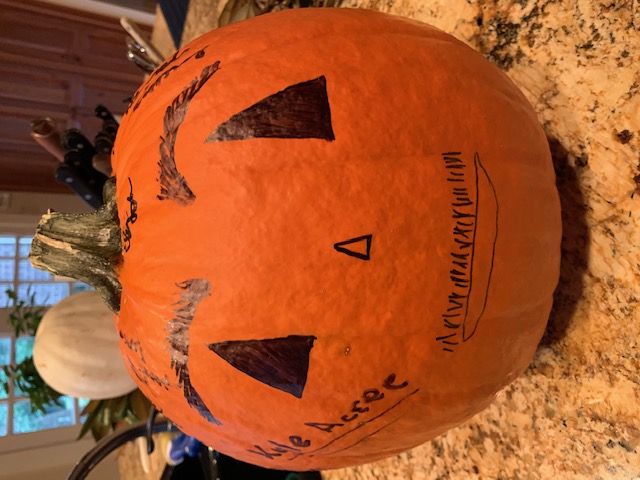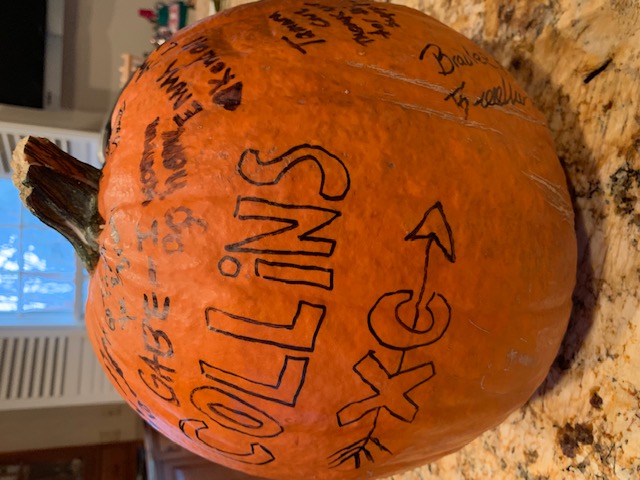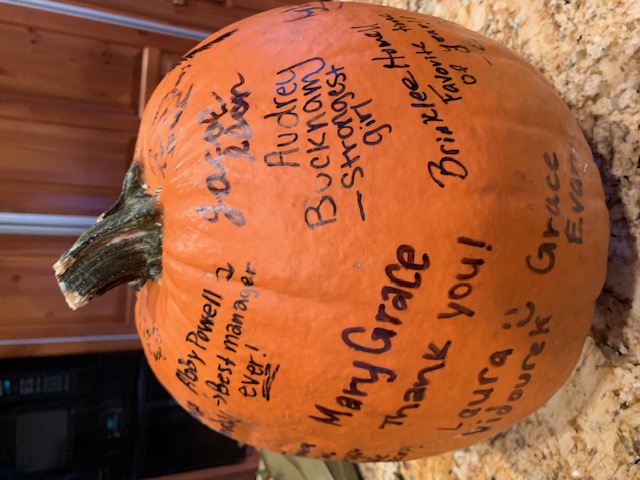 Pictures
Dynamics, Drills, Warm Up, Cool Down, and Strength Training Info
Overall Map of the Bullskin Course (4-13-20) - shows access, where to park, different loops, etc.
Running Titan Newsletter - For the best in Running, Jumping, Throwing & Walking
Articles
Videos: